THE BEST & LARGEST SELECTION OF
MATERNITY & BREASTFEEDING CLOTHING & GEAR IN COLORADO!
The mama 'hood's award-winning boutique is the place to go for all the "good stuff."
Our friendly, expert staff is here to help you find exactly (and only) what you need and walk you through how it all works.
Whether shopping for yourself, your partner, your children or your friends,
the mama 'hood is the place to find quality, maternity and nursing fashion, sustainable local goods, cloth diapers & baby gifts that delight.
If you'd prefer to shop online, please visit our online store where you can also build your registry to share with friends & family!
psst... our shop is so great, even if you are not pregnant, you just might find something you've gotta have...
mama 'hood gift cards
Shopping for someone else? Never disappoint and get them a mama 'hood GIFT CARD.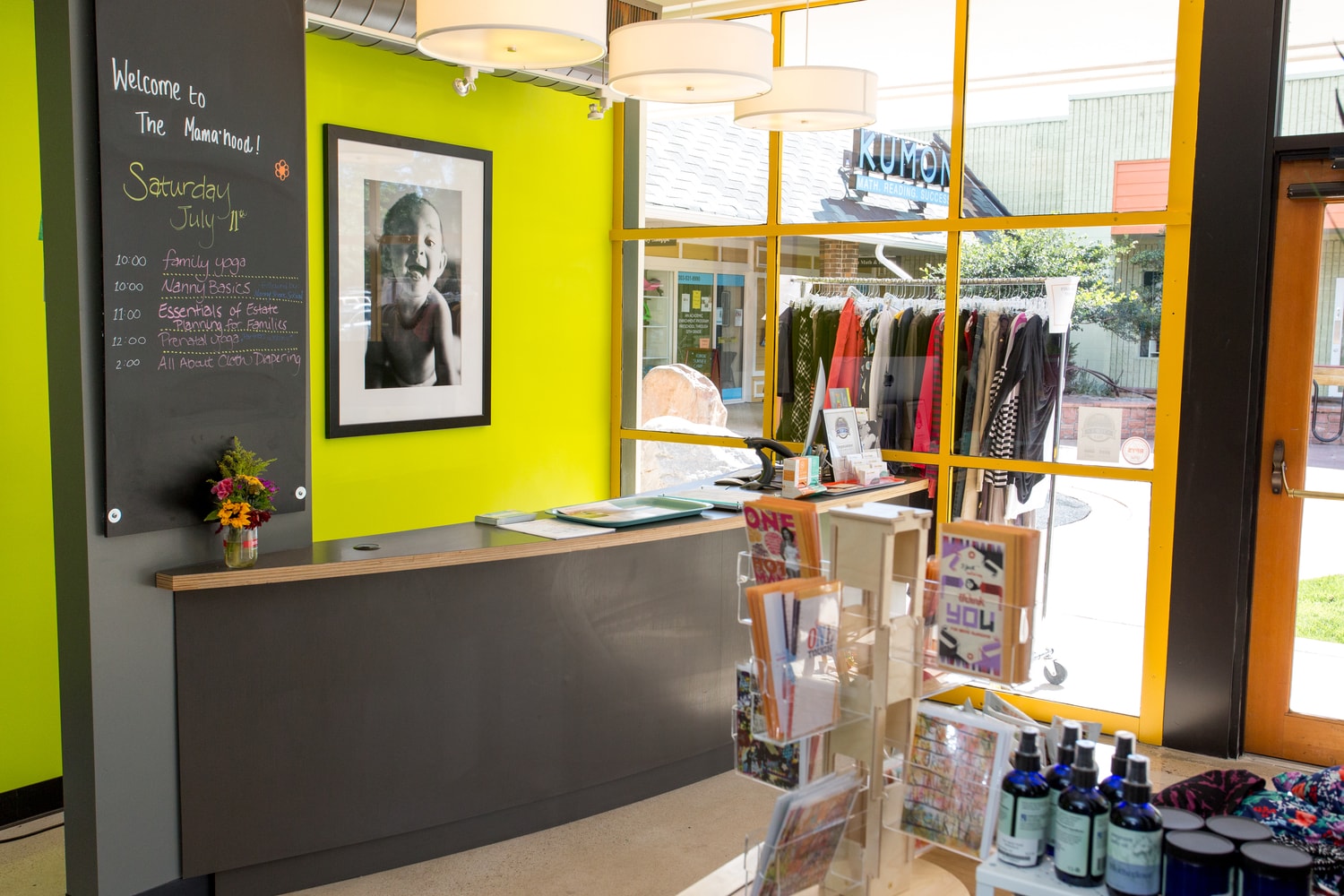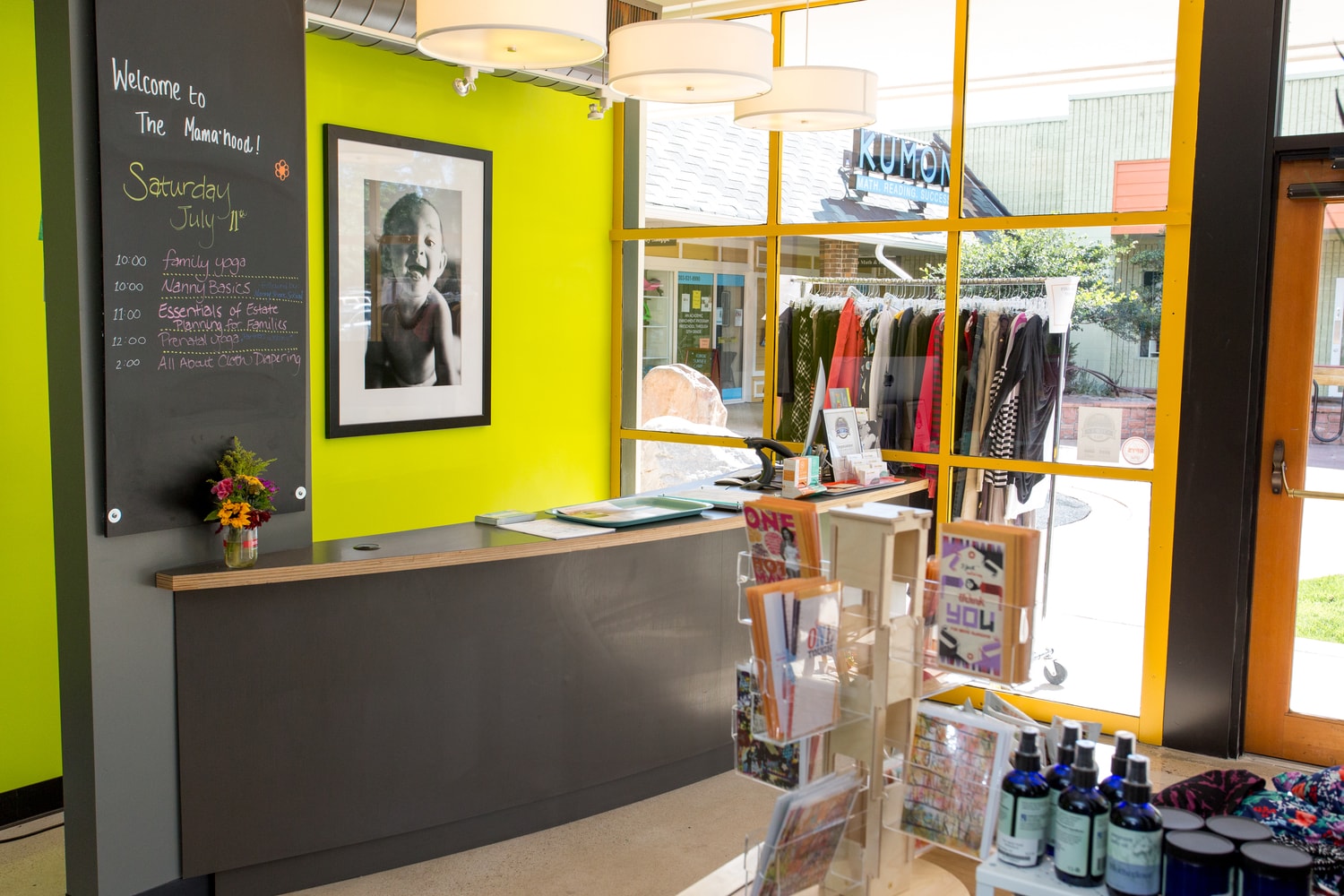 Come by our Denver store for everything you need during your pregnancy! We have the best brands in maternity dresses and tops, workout gear, nursing bras, infant carriers, accessories and more for all stages during and post pregnancy. Plus, great baby gifts for any expecting mama.
You're Pregnant! Whether this is your first baby or you're an old pro, there are so many things on the market now, so what do you really need and what could you treat yourself with? We've made the list so your shopping is easy and you know you won't miss any of the essential baby gear. So go ahead, treat yourself! You are growing a human, after all.
Just found out:
Bella Band
Maternity FitSplint
A little fashion something just for you - Maternity Dress or Top!
Cuddle Pillow
Pregnancy Tea
Bump Boosters
Erzo Bars
Starting To Show:
PJs
Jeans 2 pair, 2 different cuts
Leggings 1 pair
Tunic
Supportive Comfort Bra
Sleep Bra
Cute Tank Top
Work Out Gear
Postpartum Prep:
Sitz Ball
Lactation Tea
Bath Bombs
After Ease
Bamboobies
Milk Makers – bag
Pack Your Bag:
Delivery Gown
Headband
Lipbalm
Swaddle
Nipple Cream
Soothies Gal Pads
Nesting:
Swaddle
Diaper Pail
Wet Bag
Cloth Diapers
Wipes
Baby's Here:
GroVia Cloth Diapers & Accessories
Aden & Anais Dream Blanket
Breastfeeding Begins:
Birds & Bees Lactation Tea
Medela Breastpump
Boppy Nursing Pillow
Majamas Daily Nursing Bra
Bamboobies
Getting Out There:
Maya Wrap Baby Wearing
Nose Frida Snot sucker
Monkey Mat
Original Squeeze
Calma Bottle
Boba Wrap
Wishgarden Herbs
Baby Carriers
At The Table:
Phil & Teds Lobster Chair
Happy Mat
Originall Squeeze
Good Night, Sleep Tight:
Aden & Anais Dream Blanket
Goumi Mits
Snuggle Me Cushion
La Siesta Hammock
Maternity & Nursing Fashion
If you're looking for cute and trendy high-end and high quality maternity clothes including dresses, tops, leggings, or bras, the mama 'hood boutique is your go-to!
At the 'hood, you'll find the latest trends from the best brands designed to flatter your shape. From maternity tops and maternity tanks to maternity skirts, swimwear, and dresses, our selection of unique apparel will help you maintain your style throughout your pregnancy. We also carry accessories for mamas including infant baby carriers, nursing tops, amber necklaces, teething chew beads and more local baby gear. Come by our Denver store on Zuni in the Highlands.